Why Choose NextBillion.ai's Distance Matrix API?
Be it logistics, on-demand deliveries, micromobility or last mile — your routes are only as efficient as the inputs from your distance matrix. With NextBillion.ai's Distance Matrix API, you can optimize your inputs in real time to find efficient routes that work for you.
Biggest distance matrix API
Scale Seamlessly With a 5000*5000 Matrix Size
Efficiently handle increased volume of API calls
Never compromise on throughput and latency
Accommodate more pit stops, order and reorder points, without any compromise
The story behind our large Distance Matrix API - Watch Now.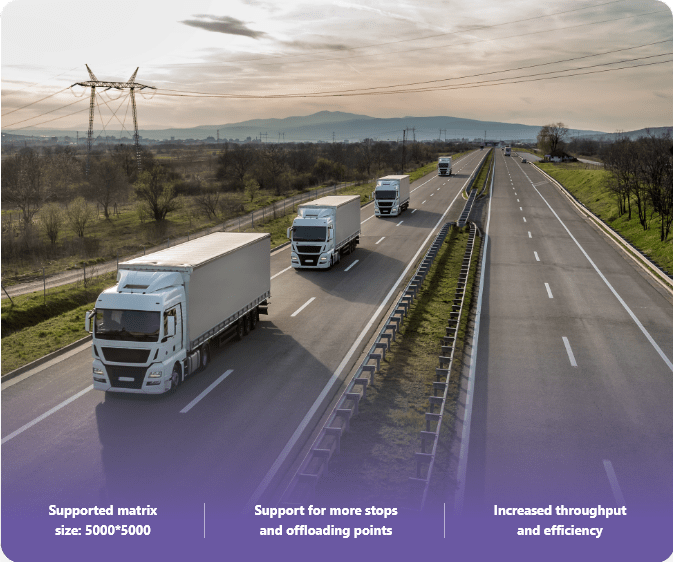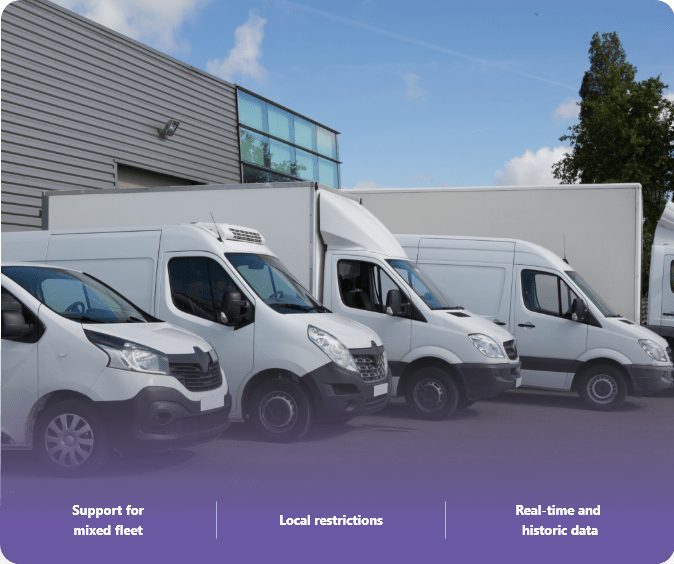 Designed for developers
Powerful and Easy-To-Use API
AI-Powered API for your unique business needs
Factor in your historic data, account for unique operational requirements and get accurate ETAs
Easily switch from other platforms without any hassle
Read the docs
Deploy data on-premise
Cloud-Agnostic Deployment
Support for any cloud infrastructure and environment
Unlike other plug-and-play APIs, face no compatibility issues thanks to on-premise deployment
Reduced latency and improved throughput
Why NextBillion.ai? - Read Blog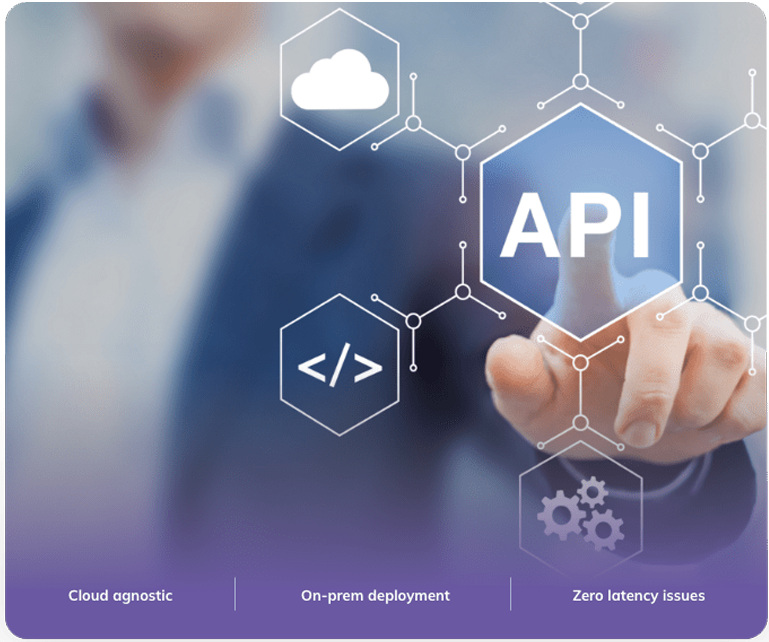 An Overview of NextBillion.ai's Distance Matrix API
Ready to get started?
Switch from your existing mapping platform with ease. No hassles and complication
Hear it from our customers
The huge matrix size of NextBillion.ai's API enables us to factor more real-time variables without skyrocketing our costs. It's also central to helping us effortlessly scale operations as we expand to new regions. Crucially, the on-premise deployment eliminated our latency and performance issues with ease.

Read how Grassdoor cut its operational cost by 30%
Frequently Asked Questions (FAQ)
A Distance Matrix API helps you compute the travel time and distances between a given set of origin and destinations. This can be calculated for one-to-many or many-to-many start and end points.
Unlike other plug-and-play APIs, you can pass up to 5000*5000 origin and destinations with NextBillion.ai's Distance Matrix API. Our AI-powered API helps you accommodate custom factors pertaining to your unique use cases.
Our APIs are not tied to any specific cloud platform. You can deploy our APIs in your environment and run them efficiently.
Request a Demo