Join us in transforming the mapping ecosystem.
We are a team of mission-driven individuals that are challenging the status quo in the map data industry. As we continue to grow rapidly, we're always on the lookout for creative problem-solvers to come aboard!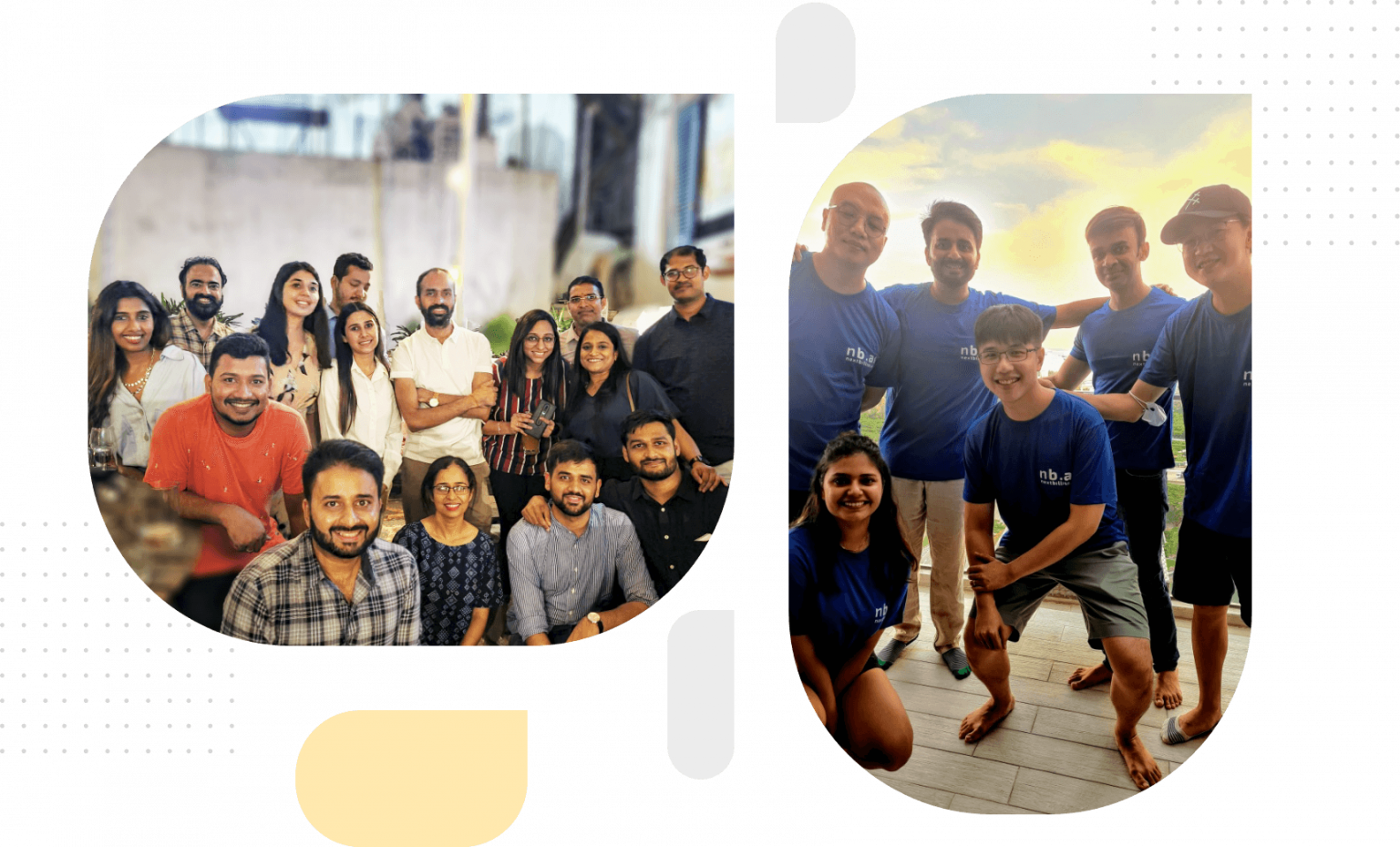 Why you'll love working at NextBillion.ai
We have been incredibly fortunate to receive the support of top global investors and advisors right from the beginning of our journey in February 2020. With over $13M in funding and global teams across the US, Singapore, China and India, we are looking to expand our team and hire disruptors that can view things through a unique lens.

Culture of ownership and collaboration
We have created a culture that supports individualism as well as team-work. Each member has a strong sense of ownership and this attitude is instilled by design. We follow the macro-management style of work that allows employees to own their projects, actively participate in decision-making, and strengthen accountability.

Diverse and inclusive workplace
We deeply focus on driving equality across the board, along with building a diverse workforce and an inclusive environment. And it is visible in our team, which is a unique blend of different cultures, ethnicities, genders, social, and economic backgrounds. You'll work with a diverse and multicultural team that prioritizes inclusive growth.

A strong connected community
An inherent part of our company culture is nurturing work relationships by staying connected. Team members are encouraged to over-communicate and share/receive constant feedback. Needs and concerns are addressed during weekly meetings across time zones. Cultural initiatives, fun activities and wellness sessions help us unwind together.

We think big and aim high
What we do at NextBillion.ai has never been attempted before. Just by virtue of the goals we have set for ourselves as a company, every new project we take is more challenging and exciting than the last one. Working here will make you swim in the deep end; but you will grow exponentially with us.
Your Unified Maps Platform Experience Begins Here:
One Platform, No Frankenstein's Monsters.
Schedule a call with our team
Schedule a Demo