It's 2022, and e-commerce is fast becoming the primary battleground for customers' hearts, minds and wallets. While this was always going to be the eventual outcome, the events of the last two years have dramatically accelerated this trend.
As predicted by eMarketer's Global Ecommerce Forecast 2021 report1, the global retail e-commerce market is expected to total $5.55 trillion in 2022. This is projected to hit $6.17 trillion by 2023, with e-commerce accounting for almost a quarter of total retail sales across the world.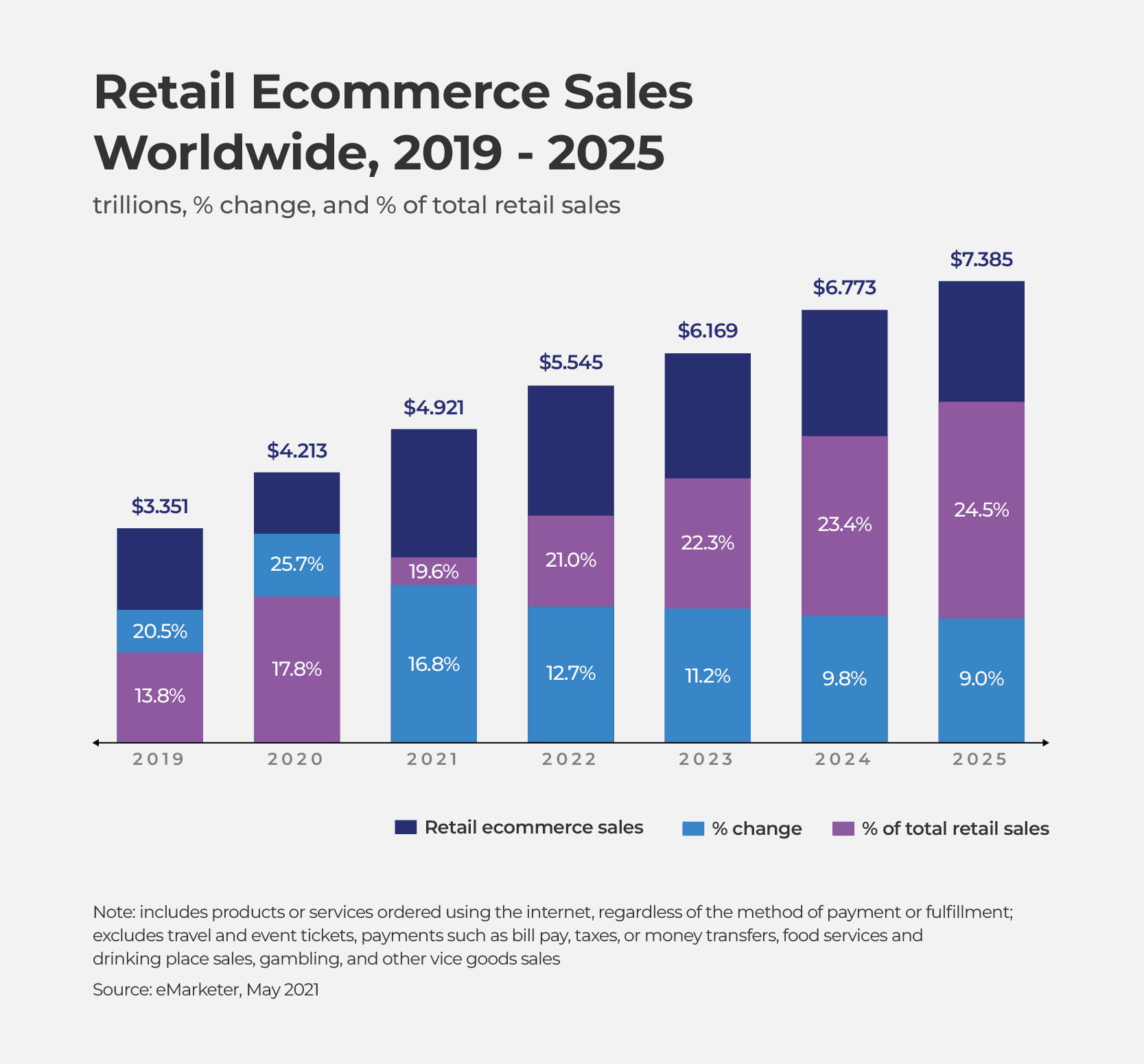 With so much to be won or lost, it's easy to see why businesses are going all out to deliver the best possible e-commerce experience for their customers. Looking a little closer, when we break down the components of what makes for a delightful customer experience, fulfillment invariably finds itself at or near the top of that list. This also holds true, arguably even more so, for food and grocery delivery — two more sectors that have witnessed similar spurts of growth in the last two years.
Under the ambit of fulfillment, customers are particularly invested in the last mile. After all, they've been eagerly awaiting their meals and goods; nobody likes to be kept hungry or empty handed. This is the step of the process that most directly affects them — which also makes it the place where you're most likely to win or lose their trust and satisfaction.
So, what can you do to ensure that your last mile experience keeps customers coming back for more? Last mile tracking is a good place to start.
What is last mile tracking?
Explained in one sentence, last mile tracking is the process by which businesses and their customers stay informed about any given package's location and delivery status. Although the term implies that it applies exclusively to the last mile, it's applicable to the entire fulfillment process for all intents and purposes. That being said, the last mile remains the primary focus due to direct impact on the customer.
Diving deeper into last mile tracking, there are two viewpoints you need to take into consideration:
The Customer Point of View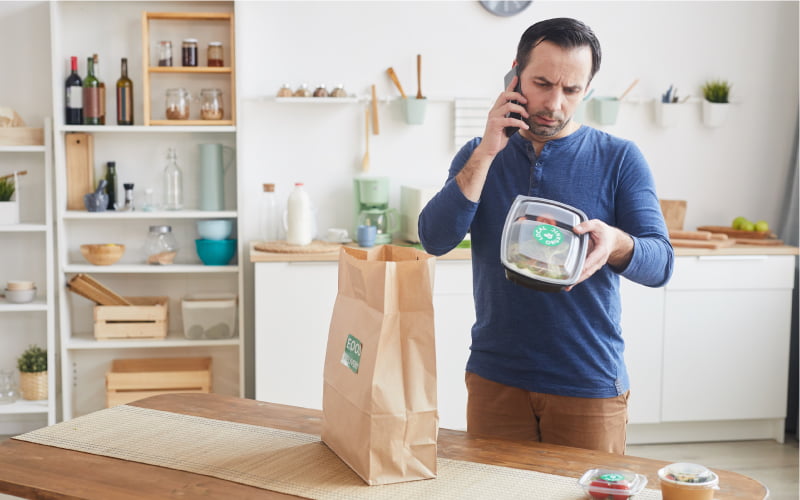 Why last mile tracking matters to your customers
As we've already briefly touched upon, the rapidly growing prevalence of online shopping and on-demand deliveries is placing unprecedented levels of scrutiny on the last mile — it is now a make-or-break operation. This one final step of the entire fulfillment process is where many life-long customers are made or lost.
Today's customers have high expectations of deliveries; 45% of them refuse to recommend a retailer's delivery services if the order fails to arrive on time. It's up to you to put in place the technologies and processes to deliver a seamless, transparent, user-friendly tracking experience that keeps them satisfied and informed, even in the event of unforeseen changes. Let's discuss how to get it right.
5 elements for a successful last mile tracking experience
5 elements for a successful last mile tracking experience
1. Status Updates
SMS, email, instant messaging or perhaps even all of them — whatever the mode of communication may be, customers want real-time alerts about order status updates. What's more, they want these notifications on their device of choice, be it mobile, laptop or desktop.
As a bare minimum, you should be pushing alerts when the order is processed, when the goods have been shipped, when the last mile delivery executive has been dispatched (along with ETA) and if any unexpected delays arise. According to a survey conducted by Convey, a last-mile and delivery management solutions provider, almost 70%1 of customers are less likely to return to the same retailer if they encountered any delays they were not informed about.
2. Live Location Tracking
Customers are eager and anxious to receive their packages, which compels them to frequently check on the progress of their delivery. According to 'The State of Online Shopper Delivery Expectations and Actions' research report2, this is evidenced by 93% of customers tracking the location of their package at some point of the delivery. More revealing, though, is the fact that 40% of customers do so at least once daily until receipt of the package.
Once Uber brought live location tracking to the mainstream, there was never any turning back. Live tracking on a user-friendly map is no more a 'nice-to-have' — it's a necessity. Ride hailing, food delivery, grocery delivery or e-commerce, whatever your line of business may be, your customers will have the same level of expectation.
3. Two-Way Communication
In order to facilitate a smooth and efficient delivery experience, it's important that customers are able to directly communicate with the delivery personnel and vice versa. Customers can help your drivers navigate last yard obstacles like gate access codes, parking directions, delivery instructions, etc. On the other hand, your drivers can reach out to the customers in case of any difficulties or to ensure their availability at the time of delivery.
Ideally, you should have a provision for customers and delivery personnel to speak to each other via phone call at the press of a button. Understandably, though, this may not be feasible in all cases. In such circumstances, an option to communicate via text messages should suffice — although this should be considered the bare minimum.
4. Proof of Delivery
In e-commerce, proof of delivery has a big role to play in putting the customer's mind at ease when they're not available to personally receive the package at the time of delivery. This has become even more important with the increasing prevalence of 'porch piracy', where customers have their packages stolen from their doorsteps.
Integrate a proof-of-delivery capability into your customer- and driver-facing apps to confirm package delivery and order fulfillment. Proof of delivery could include photographs, signatures, barcodes, notes and other documents. Advise your customers to provide delivery instructions that include details on where to place the package, and make sure that proof of delivery includes a photo of the package in said location.
5. Satisfaction Rating
Customers want the ability to rate their experiences and share their feedback. They want to be heard, and you'd do well to listen. This can be an incredibly useful source of information to help you understand customer perspective and identify where the experience can be improved.
As soon as the delivery is completed, customers should be asked to share their thoughts on the order fulfillment process. Heed the legitimate feedback and act on it to continually improve your delivery function and drive customer loyalty. Most of your customers will keep coming back to you if you can address their issues effectively.
The Business Point of View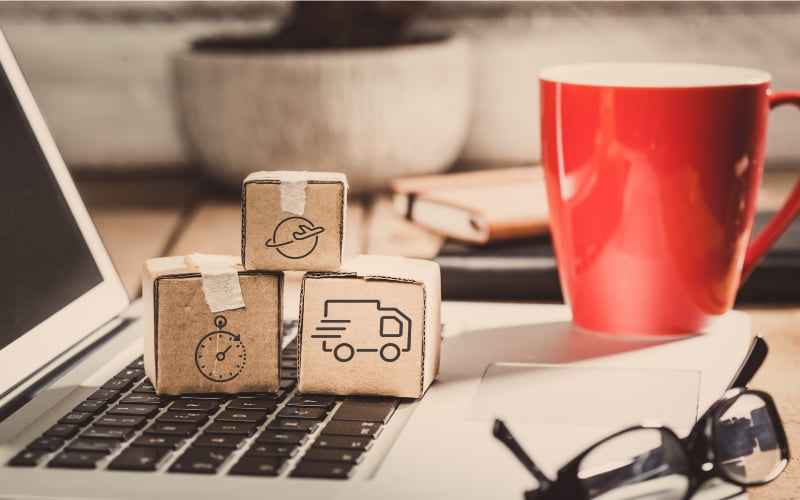 Why last mile tracking matters to your business
To achieve sustainable success in today's competitive landscape, you'll need to continuously improve and innovate your last mile operations. Also, with the last mile accounting for a sizable portion of fulfillment costs, optimization will go a long way towards making your bottom line look a lot healthier. To make all of this happen, you need maximum visibility into the last mile. Let's get into what it takes.
How to gain visibility into your last mile operations
1. Real-Time Vehicle and Order Tracking
Last mile tracking technology lets you know the locations of your drivers and goods at any given time. The ability to search across your entire delivery function by filters like time, vehicle, driver, order status, customer name and more empowers you to gather precise information about your operation — trip times, vehicle speeds, fuel efficiency, miles driven, etc.
When you have mountains of data to analyze, artificial intelligence and machine learning are supremely useful tools. Harness them to uncover patterns, identify inefficiencies, eliminate blind spots and test assumptions in your delivery operations. This can help generate better routes, lower operating costs, increase transparency and elevate the customer experience.
2. Proof of Delivery
As critical as proof of delivery is to a customer's peace of mind, so it should be for yours, if not more. It serves two important functions that go towards maintaining your organization's reputation and profitability. Firstly, proof of delivery protects your delivery personnel from liability in the event of porch piracy. Secondly, it acts as a deterrent to fraudulent loss claims from customers.
We've previously covered how proof of delivery can be generated through a number of means, thereby simplifying delivery verification. One of the newer developments in this aspect is the contactless signature, which came about as a result of the COVID-19 pandemic. With this feature, customers can digitally sign for packages via text message, keeping them and your drivers safe while also integrating seamlessly to your record-keeping workflow.
3. Customer Satisfaction Analysis
Methodically collect and analyze customer feedback and satisfaction ratings; this information can be just as useful as your live tracking data. Again, combing through this customer data can reveal previously hidden patterns that could help you better your services.
Perhaps you'll find that deliveries made by a particular group of drivers or vehicles garner more positive feedback, or maybe deliveries on a particular day of the week or time of day seem to work better for some reason. Whatever it may be, that's information you can drill down into to reveal actionable insights.
How NextBillion.ai's Map APIs work together for last mile tracking
Below are the APIs we use in our last mile tracking solution, and a brief explanation of the role of each.
Geocoding – The Geocoding API is capable of both geocoding and reverse geocoding, which are the conversion of readable addresses to lat/long coordinates and vice versa respectively. This lets you always know exactly where your vehicles are at all times.
Geofencing – Geofencing enables you to set up virtual boundaries and detect whether your delivery vehicles are within those boundaries or outside of them. This makes it easy to understand if drivers are following prescribed routes or straying from defined areas of service.
Distance Matrix – The Distance Matrix API calculates distances and ETAs between a given set of origins and destinations, be it for one-to-many or many-to-many delivery scenarios. With this information, it becomes easy to track how far your vehicle is from each subsequent delivery location.
Navigation – As the name suggests, the primary purpose of this tool is to guide drivers to their destinations with a smooth and efficient navigation experience. On the flipside, you can also use it to track exactly which routes your vehicles are taking in real time.
As you can see, last mile tracking is a win-win situation. It leaves customers feeling calm, informed and in control, while it gives you all the information you need to optimize your delivery function for efficiency and a better user experience. With the last mile being responsible for most of the expenses and complexities of the fulfillment process, there's much to be gained by getting it right — so make sure you do.
Want to see firsthand what NextBillion.ai's solutions can do for you? Drop us an email at [email protected], and we'll get back to you to address your custom requirements.
References:
Lower fuel costs
by up to 20%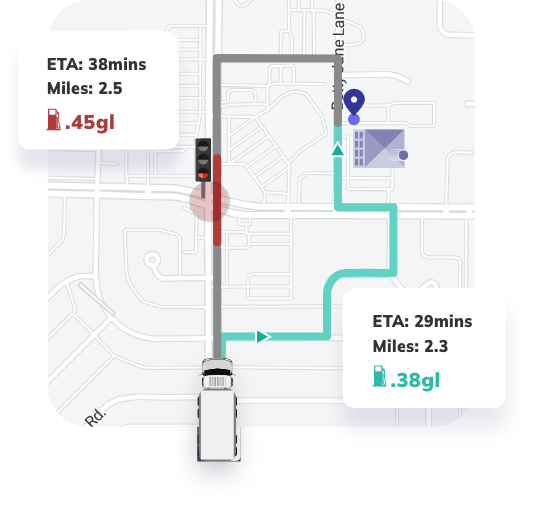 Ready to up your game in scheduling, dispatch, and routing?
Request a Demo